Bellwether Beacon Q1 2014 – State of the Business
Thank you for checking out the Bellwether Beacon. On behalf of the staff of Bellwether Funding, we welcome you to our family of private commercial lending clients, sources and friends. We hope you find the enclosed information timely and useful.
Thank you for reading this post, don't forget to subscribe!
We have enjoyed a productive first quarter to 2014, with sales significantly higher than prior first quarter results. This is a result of several new changes outlined in the articles in this issue. First, we saw a strong volume of new loan closings, several of which were due to a "spill-over" business from 2013, specifically caused by the government shutdown in October. This affected SBA and conventional bank lending, and brought most lenders to a standstill. However, we saw several of the SBA loans close in the first quarter, one of which we have detailed in a case study.
Private Lending Investment Program
Late 2013 and early 2014 also saw the launch of our private loan program for rehab lending on 1-4 family investment property purchases and renovation for resale purposes. Many rehabbers were looking for a program which provided short-term funding for "fix-and-flip" projects to fund both the purchase and improvement costs with a minimal outlay of funds. Since no banking products were available, we sought out investors looking for a better rate of return on their investment funds, yet wanting a relatively safe place to put them.
The result was the introduction of the private lending investment program, which matches experienced rehabbers with investor funds to complete rehab projects at market-competitive rates. The response has been tremendous. The program has been offered throughout Southeastern Wisconsin, and has been well received by both rehab borrowers and investors alike. The Private Investor Offering Memo gives more specifics on this program.
5-year Anniversary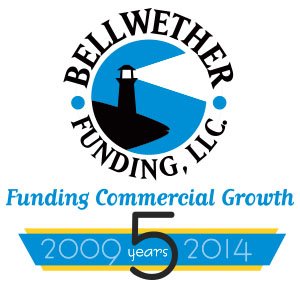 Finally, October 2014 marks our fifth anniversary of the forming of Bellwether Funding. A lot has happened in the past 5 years, but what remains the same is our dedication to helping borrowers place distressed loans with alternative funding sources. We have enjoyed great success in the past 5 years, and have built a large following of satisfied borrowers and successful lenders. Stay tuned as we get closer to the anniversary date for the events we have planned to celebrate this milestone.
We appreciate your continued business and support as we grow. After all, just as winds support a sailboat's ability to move forward, it is the people who support us who help us move forward, and make us great. For this reason, we applaud you, the professionals on our staff and supporting "crew" for all your assistance and guidance. Welcome aboard!